strengthen your company's performance with SAP consultancy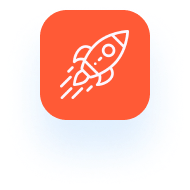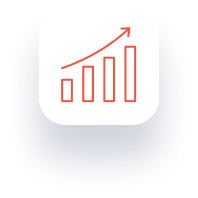 What are the Benefits of using EAM?
To run an effective business, every enterprise needs good management. Recently, enterprise management systems have developed and played a major role in seamless business operations. An enterprise management system is designed for large-scale businesses and is a large-scale computing platform that tracks and controls a company's complex operations. Enterprise asset management (EAM) involves tracking and managing of company's physical assets such as machines, equipment, buildings, etc., and infrastructure throughout their entire lifecycle, from design, installation, and procurement, through operation, maintenance, disposal, and replacement. It even delivers and implements solutions for critical assets.
We understand the end-to-end process – from the user front-ending channel to ERP and Analytics.
We analyze all the assets and their requirement to make them available and auditable.
Resolving problems before they occur or gives significant disorder.
We implement Change Requests and enhancements Managing Integration Runtime.
What is Enterprise Management Systems used for?
They are used for customer relationship management, enterprise resource planning, and supply chain management.
What are the benefits of EAM?
Increase regulatory adherence by compliance tracking and utilize asset tracking to keep it audit-ready
Streamlined operations and improved asset performance to increase investment effectiveness
Reduce overall maintenance costs via predictive maintenance through real-time analysis.
It helps understand the overall effectiveness of the asset.
Easy decision-making as you have details of all the assets.
What are the Key Features of EAM?
Some of the key features of EAM are as follows-
Work management
It handles both planned and non-planned work from starting stage to reporting.
Maintenance
It manages different maintenance phases from before repair problems to after repair problems.
Analytics
It gives reliable detail analytics for healthy workflow management using advanced technology.
Cloud
It supports cloud computing to optimize costs, enhance system flexibility and lower IT dependency.
Planning and scheduling
Manage tasks and work dependencies intuitively with work order management to understand work orders and maintenance schedules.