Cement New
innovative solutions to grow your

business
forward
Posuere semper ut donec vel. Ut egestas sit dui placerat volutpat consequat hac mattis.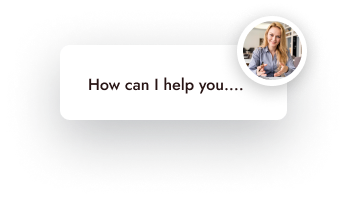 Get the benefits of digital technology using SAP in Cement industries​
The creation of the nation's infrastructure depends heavily on the energy- and capital-intensive cement industry. Despite making up a small portion of global production, the global cement industry has been growing faster than local demand in recent years.
Cement production firms have been pushed to relocate to nations with less stringent environmental restrictions as a result of efforts to safeguard the environment in emerging nations, particularly in Europe. This has given a pattern for economic success and environmental enforcement together with steadily growing real prices.
India is the world's second-largest cement manufacturer. The infrastructure, building, and cement industries in India have a lot of potential for growth.

Due to the needs of a globalized economy, the cement industry has experienced tremendous transformation during the past ten years. Because of favorable trends including cost control, ongoing technological advancement, and rising construction activity, the cement sector in India is globally competitive.
With capabilities that use Artificial Intelligence and next-generation industry standards for core business processes in areas such as finance, human resources, sourcing and procurement, manufacturing, sales, engineering, services, and supply chain, among others, the SAP S/4 HANA shift is anticipated to make decisions more intelligently and quickly.
The following list summarizes SAP's solution options for the cement industry:
Business Planning Focused on Profits
1. Management of Supply, Production, and Order Response
2. Effective order fulfilment and logistics
3. Managing Commodities
4. Excellence in Plant and Asset Operations
Execution and Visibility in Manufacturing
1. Asset Management and Operations
2. Environment, Health, and Safety in the Asset Network
3. Compliance and Quality Management enduring client relationships
Enduring client relationships
1. Marketing in Context include configurable products from order to cash
2. Digital Commerce Transformation
3. Service Differentiation
Modules
FI , CO, SD, MM, PP, PM, QM ,PS, EXIM, TM, BI, BO, PI, SRM, Mobility.
Client profile
Leading Cement manufacturer in India and one of the most trusted brand with more than 50 operative locations.
SAP can be implemented in "Cement Manufacturing" in S/4 HANA
Requirements
SAP FI and CO module are required and also basics of Product Costing knowledge
Description
1. SAP CO can be implemented in Cement manufacturing with Process orders(Process Industries)
2. Process Content: Most of cement industries are going with PP only since it's a process industry. So we need to go Process order controlling as costing object.
3.The SAP S/4 HANA system uses a five-step production process to collect product costs at each stage, including as mining, crushing, raw meal, clinker, and cement stages.
Scope
1. End to End SAP implementation – Udaipur Cement Ltd.
2. New Company &Plant Code Rollouts
3. PS Module Implementation
4.HR & Payroll Implementation
5. DR configuration and implementation
6. New reports development
7. Development of ABAP reports
8. Functional changes in system as per user requirements
9. Provide Day-to-day support to users
10. BI configuration and Implementation
11. BI & BO Implementation
12. Mobility Solution Implementation