Transform your business digitally for improved performances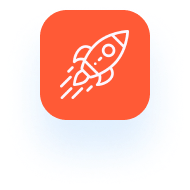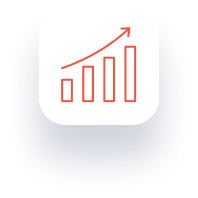 Digital Transformation Roadmap, are you READY?
Inculcating digital technology in all business functions requires time and effort for successful digital transformation. Every company is different from one another, whether in terms of size, objective, etc., and their approach towards transformation. For digital transformation, your work plan should be rigid and precise, focusing on pain points for your departments and your most vital assets, "your end-users." Digital transformation is not just a fancy term. Businesses need to lot for successful transformation. It requires Reanaylzation, Revaluation, Replanning processes for business, and building a powerful team of tech-savvy professionals to manage all these processes.
We identify core business areas that need changes and alignment.
We identify core business areas that need changes and alignment.
Prepare end-users to embrace digital transformation by creating tangible, actionable, and immediately applicable roadmap for the business.
With careful planning and a futuristic vision in mind, we aim to streamline operations by eliminating process gaps and improving collaboration among departments/teams.
Find smarter ways to complete manual tasks to increase efficiency and let your employees focus on the important stuff.
What are the key features & Benefits of Business Transformation?
Technological Advancement.
Enhances performance to provide efficiency and consistency.
Improves business process.
Better Customer Relations.
Greater flexibility, scalability, and security.
Why does your business need Digital Transformation?
Gives a Better Understanding of customer demands.
Helps businesses to adapt to a dynamic environment such as constant technological changes.
To build better relations within and between organizations.
It helps understand the overall effectiveness of the asset.
For better resource allocations and management.
We help businesses achieve operational excellence in automation, simplification, optimization, and integration operations, leveraging Lean Six Sigma methodology.