Visualize your business Data with Power BI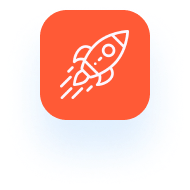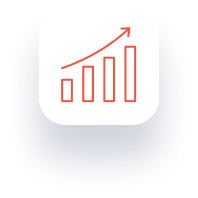 The unified, scalable platform for self-service and enterprise business intelligence (BI) allows to connect to and visualise any data. It is simple to use and aids in providing a deeper understanding of the data.
Improved security of data across Power BI reports, dashboards, and data sets with persistent protection that continues to function even when shared outside the organisation or exported to other formats like Excel, PowerPoint, and PDF.
Utilizing Power BI with Azure and Office empowers businesses to get the most out of their data and technology. Organisations make efficient use of all their data, since Power BI works with the Microsoft products which is widely trusted brand.
Combine self-service with business analytics
On a single platform, fulfils both self-service and enterprise data analytics requirements. Access strong semantic, an Application Lifecycle Management (ALM) toolkit, an open connectivity framework, and fixed-layout, pixel-perfect paginated reports.
Achieve swift, user-driven innovation
Get weekly and monthly upgrades that enhance the features and functionalities of Power BI, based on the thousands of suggestions made each year by the communities having more than 500,000 users worldwide.
Faster solutions with market-leading AI
Get Microsoft AI's latest advances to assist non-data scientists in preparing data, developing machine learning models, and swiftly finding insights from both unstructured and structured data, including text and images.
Improve publishing efficiency and accuracy of BI content
Quickly identify differences and move content from development and testing to production with confidence using the simple visual cues in deployment pipelines.
Unmatched Excel interoperability
Anyone who is acquainted with Microsoft 365 can quickly acquire, analyse, publish, and share Excel business data in new ways by connecting Excel queries, data models, and reports to Power BI Dashboards.
Transform knowledge into action
Utilize Power BI with Azure to connect, aggregate, and analyse the whole data estate to use for competitive advantages.  With Power BI, businesses can easily build apps and automate operations as per their requirement. They can get access to real-time statistics further enabling quick decisions making